He was one of my favourite authors when i was growing up.  =\
--------
Erich Segal obituary
http://www.guardian.co.uk/books/2010/jan/19/erich-segal-obituary
Classics scholar whose multi-faceted career was dominated by his 1970 novel Love Story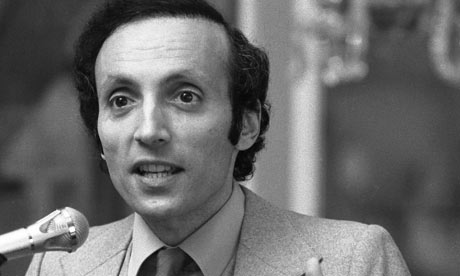 The American writer Erich Segal, who has died of a heart attack aged 72, will be best, and most misleadingly, remembered as the author of Love Story (1970). The success he earned from his first novel and its Hollywood film adaptation would be accolade enough for most authors. But while it made him rich, the skewed fame that it brought him shouldered aside a litany of other accomplishments: as classics scholar and teacher, literary critic and sports commentator, essayist and scriptwriter, historian and practitioner of comedy.
When Erich wrote the book that changed his life, he was 32. He was a classics professor at Yale University, having earned his master's and PhD from Harvard four years earlier. He left Harvard as class poet and "Latin salutary orator", a twin honour equalled only by one other student, TS Eliot. In his academic career, Erich taught Latin and Greek literature not only at Yale, but at Harvard and Princeton and, upon moving to London with his British wife in the 1980s, at Wolfson College, Oxford.
But he had always wanted to write. At Harvard, he co-authored the annual Hasty Pudding theatrical production. Alongside his teaching, he had notched up several Hollywood screenwriting credits, including on the Beatles' Yellow Submarine (1968) – where the imprint of the rabbi's son was particularly evident in his mischievously inserted line: "Funny, you don't look blue-ish". The Fab Four didn't get it. But Erich insisted: "Trust me, they'll laugh." And they did.
He wrote Love Story over his Christmas break in 1969. By the end of the following year, his bestselling book and box-office-topping film about love and bereavement had made him a celebrity. Its most famous line, "love means never having to say you're sorry", instantly entered popular culture. He not only became a regular on TV chatshows but, as an accomplished marathon runner and all-round sports fan, was enlisted by the ABC network to join its commentary team for a string of Olympic Games.
He went on to write more than half a dozen other novels. All were as deftly woven around love stories as the first. But all dealt with other themes, too: class and family, academic infighting and, inevitably, religion.ne
Erich was not only the son of a prominent New York rabbi. He was the grandson of an august rabbinical figure from Vilnius, a city so steeped in religious tradition and disputation that it was known as the "Jerusalem" of Lithuania. Erich was born in Brooklyn. He attended a Jewish religious school, or yeshiva. His father had always hoped, and no doubt expected, that Erich would become a rabbi. But when he was a teenager, they came to a deal. He would be allowed to attend the excellent local state school, as long as he agreed to spend evenings studying the Bible at the city's Jewish Theological Seminary.
His father was a Conservative rabbi, part of a religious movement that combined emphasis on Jewish learning and tradition, and a wider engagement with modern society and culture than in Orthodox Judaism. Erich, whose mastery of Hebrew equalled his command of Latin and Greek, never lost his interest and joy in Judaism. The annual Passover Seder meals in his London home were not only unfailingly moving – a gathering of family and of a diverse circle of friends united in shared enjoyment of Erich's warmth, humour and generosity. They represented, with a mix of references ranging from Hebraic to Shakespearean, an astonishing, though always self-deprecating, display of erudition.
For the final quarter-century of his life, he suffered from Parkinson's disease, which limited his movement in his last few years, though never his remarkable mind – exercised not only in his literary life, but in a continued engagement in wider cultural, and political, issues.
During the US presidential election of 2000, he had the bizarre experience of watching two of his former students, Al Gore and George W Bush, vie for the Oval Office. Gore had been the slightly better student, he recalled, though neither of them was exactly a scholar-in-waiting. Despite inevitable phone calls from American journalists, he tried heroically to stay out of the fray – especially after Gore hinted publicly that he and his wife Tipper had been the models for Love Story. In fact, if any of his students had helped him model the characters, it was a Gore classmate, the actor Tommy Lee Jones. But Erich decided that not commenting would mean never having to say he was sorry.
He continued to write as well. A few years back, he teamed up with his friend Jack Rosenthal to produce a new English translation of the opening Friday-night Hebrew prayer for the West London Reform Synagogue.
His last major book was not a novel but a scholarly work. Its genesis lay in his Harvard PhD thesis four decades earlier. Called The Death of Comedy (2001), it traced the history of laugh-making, and of dirty jokes, from the ancient Greeks through to Stanley Kubrick's Dr Strangelove. The thesis was that the 20th century had killed off comedy. It was a tantalising argument. But Erich never really believed it. "These things go in cycles," he remarked after the book was published. Comedy was only sleeping. And, he would add, with artists like Rosenthal, it never dozed off at all.
It never left Erich either. It was present in his family, with friends, and perhaps most of all, in the gentle fun with which he saw himself. He was proud of his novels. But when asked by one interviewer to describe his literary life, he quipped: "I always had artistic aspirations, although not, I hope, pretensions." Writing was what he did, what he was. But the novels were only part of it. "Remember," he added, the academic in him suddenly resurfacing, "even Machiavelli wrote three comedies."
He is survived by his wife and editorial collaborator, Karen, and two daughters, Francesca and Miranda.
• Erich Segal, writer and classics scholar, born 16 June 1937; died 17 January 2010